DrewTronics s5000LED WIRED CNC PROBE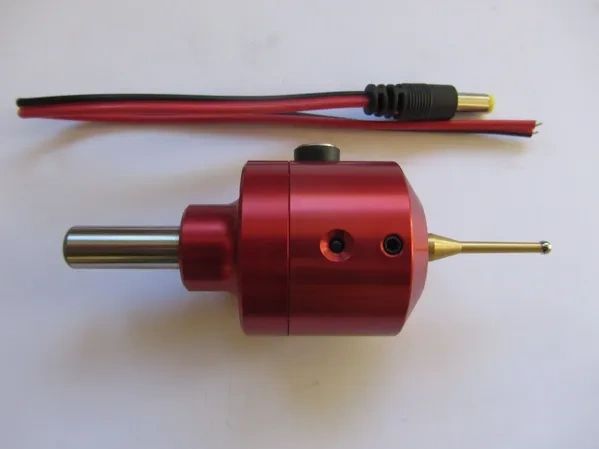 DrewTronics s5000LED WIRED CNC PROBE
DrewTronics CNC Probe Solutions 
The s5000LED is a CNC probe design with normally closed internal switch contacts. When probe comes in contact with any work surface the internal switch opens and light comes on.  Accuracy when probing locations is ~.001 and repeat trigger ability is +-.0002".  This probe works with Mach3, Dynomotion, and other CNC control systems with probing routines. 
Comes with hardened steel 1/8 inch diameter ball probe stylus.  Can be used with ruby stylus tips of varying diameters as needed. 
6061 Anodized Aluminum NEW FEATURE!
3/8" Hardened Shank Diameter
4 Concentricity Setting Screws
1/8" Hardened Ball Nose Probe Tip
Standard M3 X .5mm Probe Tip Thread
Standard 5.5mm Connector NEW FEATURE!
0.250"

Over Travel Protection Distance
For direct contact and questions with Drewtronics, Click HERE